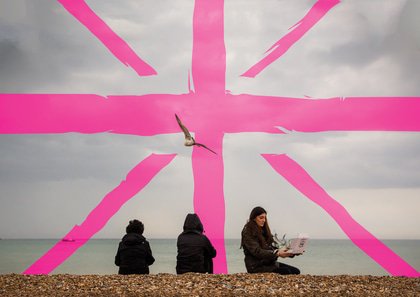 Three women have been called in for assessment. Sara looks sort of Asian. Scheherazade sort of Middle Eastern. And Sarah is sort of white. But how British are they?
A post-Brexit satire that explores what it's like to be treated as a foreigner in your own land… and the power of punk. Fresh from a critically acclaimed run at the Edinburgh Fringe and a sell-out transfer to London's Theatre503.
WHY? 'Raises the hairs on the back of your neck … laugh-out-loud funny' The Times
The show will be followed by a panel discussion around the question 'How should we define Britishness in 2017?'
Joining us on the panel are Zia Mahiudin, Trustee of Maidenhead Mosque; Conservative Councillor Hashim Bhatti; and the plays writer Afsaneh Gray. Author William Kherbek will be chairing the discussion.
Studio
£14, Supporters £12