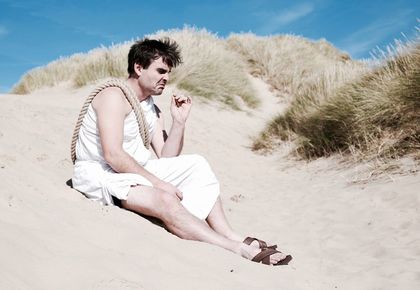 Stranded war hero Odysseus must struggle against the odds to get home to his wife.
But can he battle his way through grumpy gods, naughty nymphs, monocular monsters and over a hundred sleazy suitors? All whilst wearing an Ancient Greek robe that looks suspiciously like a bedsheet?
WHY? The Pantaloons present a hilarious new verse adaptation of the most epic journey of all time
Presented by The Pantaloons.
Studio
£15 (£13 conc)