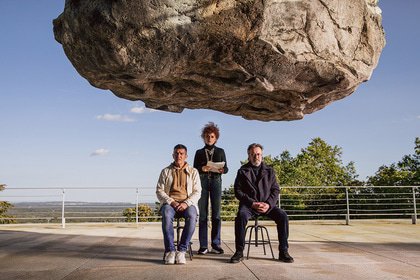 Dir: Gastón Duprat 2022 | 115 mins
Lola Cuevas (Penélope Cruz) is an independent cinema darling and Cannes Palme d'Or-winning filmmaker. She is approached by ageing, ailing business mogul Humberto Suárez (José Luis Gómez) to make a film. He hopes it will be his legacy for the world.
Intended as an adaptation of a much-loved literary work, Lola has more experimental intentions than some turgid piece of heritage cinema. She casts acclaimed but stiflingly snobbish actor Ivan Torres (Oscar Martínez) against handsome but superficial screen icon Felix Rivero (Antonio Banderas), believing that the inevitable tension between the two can only help the film's dynamic.
A sharp filmmaking satire skewering wealth, art and pride.
'An uproarious comedy that's also deliciously well-performed' ★★★★★ The Daily Telegraph
'It's a very funny film, sending-up human absurdities without being too mean' ★★★★ The Guardian
£10.50 | £9.50 conc
Socially Distanced Screening
The screening on Wed 5 Oct at 8pm is socially distanced with a reduced capacity. Face coverings are optional. Food and drink from our Cafe Bar can be taken into the theatre as normal.
Talking Tables
The screening on Tues 4 Oct at 8pm is a Talking Tables screening. These events aim to bring people together in a relaxed environment to discuss films, share ideas and most importantly - to meet new people! It is particularly aimed at people coming to Norden Farm on their own, but all are welcome. To take part, simply book in to see the screening, then join the group in the foyer before and after the film.