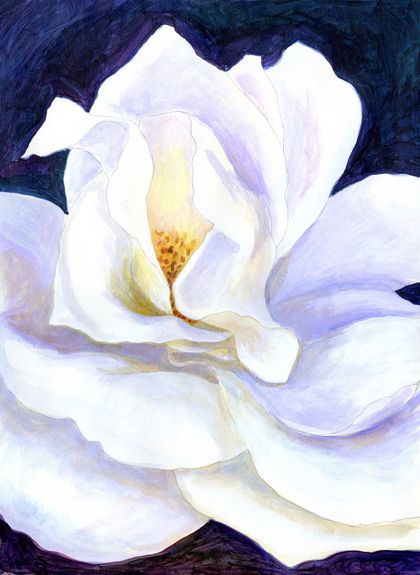 Led by Jo Hall
Paint a larger than life flower, in acrylic, referencing the flower paintings of Georgia O'Keeffe.
Blooms supplied or bring your own flower together with your own materials and equipment as in the information below.
Sat 23 Jul 11am - 4pm (please note the change in date)
£40
Please bring the following materials and equipment:
Acrylic paints and brushes
Matte medium and slow dry medium
Water pots
Stay wet palette
Support: canvas board or canvas, multimedia paper or heavy watercolour paper primed with gesso
Sketchbook or cartridge paper to work out composition and colour mixes.
Charcoal or pencil
Paper towel, small water spray, palette knife
Table easel, drawing board if using paper, tape to fix paper to the drawing board
Some blooms will be available or bring your own
Multimedia paper will be available at cost from the tutor
Do contact Jo at johall@mhstudios.co.uk with any questions about the workshop content or materials.