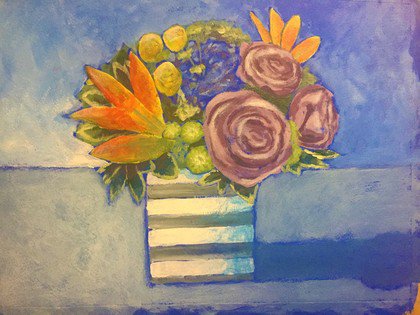 Led by Caroline Crawford
Suitable for all levels of experience.
Work on canvas with acrylic paints to create a vibrant piece, using a less representational approach.
Sat 22 Feb
10am – 3.30pm
£44 per session plus £4 materials cost to tutor per session
Food and drinks can be purchased from our Café Bar. If you are providing your own lunch we ask that you eat this in the workshop space. Only Norden Farm's catering can be consumed in the main foyer.
Norden Farm is a charity that operates on extremely tight margins and every penny really counts. Income from the Café Bar is essential to support our running costs. If you are able to support the charity, by buying food and drink from our Café Bar when you are here, it really helps.