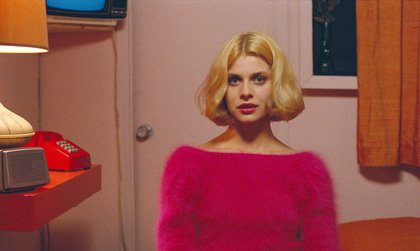 Dir: Wim Wenders, 1984 | 146 mins
This unconventional road movie tells the story of Travis (Harry Dean Stanton), a man who wanders out of Mexico and into Texas one day, in the blazing heat of the 'Big Bend'. Travis does not speak a word. He also seems to have largely lost his memory. But he is driven by his wish to find his family again: his young wife Jane (Nastassja Kinski), whose life he seems to have placed in danger through his pathological jealousy, and his seven-year-old son Hunter (Hunter Carson). For four years Travis was thought to be dead. His brother Walt (Dean Stockwell) flies from LA to Texas to bring back his lost brother.
Walt and his wife Ann (Aurore Clément) have become Hunter's foster parents. It is very difficult for the two of them to now give this role up again, especially when they learn that Travis wants to go out in search of Jane together with his son. They know nothing about her, except that she probably lives in Houston...
In addition to the impressive performances by Harry Dean Stanton as Travis and Nastassja Kinski as Jane, Paris, Texas has also become a cult film on account of the unique soundtrack by Ry Cooder.
'Wim Wenders' iconic vision of American alienation, starring Stanton as a weatherbeaten drifter, has held its mystery for 40 years' ★★★★★ The Guardian
£10.50 | £9.50 conc

Three Films Ticket Offer
£9 / £8 conc tickets when you book for three films at the same time. Offer excludes event cinema screenings. Offer applied in basket.
Talking Tables
The screening on Tues 6 Sept 8pm is a Talking Tables screening. These events aim to bring people together in a relaxed environment to discuss films, share ideas and most importantly - to meet new people! It is particularly aimed at people coming to Norden Farm on their own, but all are welcome. To take part, simply book in to see the screening, then join the group in the foyer before and after the film.