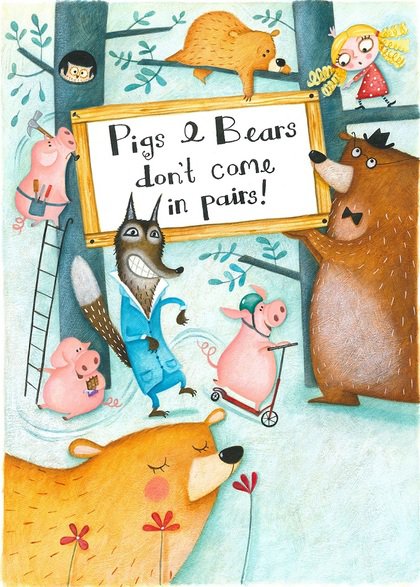 Straw, wood, brick? Porridge, chairs, beds?
Two trios to tantalise and tickle your senses in this double bill of furry tails.
Goldilocks may even be more scary than the Big Bad Wolf!
If two's company and three's a crowd, then book your place now for these well loved stories.
Retold with puppets, original music and a perfectly petite pop up set.
Suitable for ages 3+ years.
'Two of the most gorgeous and delicate tellings of familiary tales you'll hear this side of 'Jackanory' in the TV show's glory days' ★★★★★ GET YOUR COATS ON
Studio
£12 | £10 under 16s
Family and Friends (4 people) £40