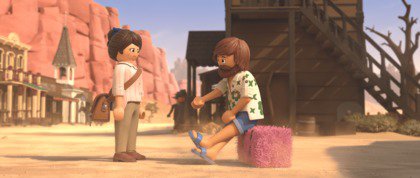 Dir: Lino DiSalvo 2019 | 99 mins, FR/DE
Imaginative young girl Marla embarks on an epic journey after her younger brother Charlie disappears into the wondrous animated world of Playmobil. Marla encounters a whole host of Playmobil characters as she tries to find her brother in this magical realm.
WHY? Featuring the voices of Daniel Radcliffe, Meghan Trainor and Adam Lambert
Courtyard Theatre
£8 (£6 under 16s)
Family & Friends (4 people) £24.