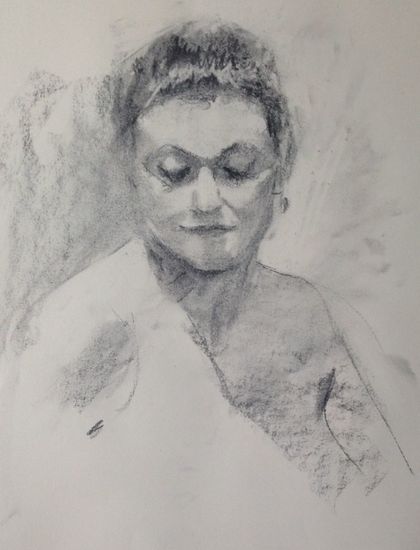 Led by Harriet Brittaine.
Learn about the stages of portraiture, drawing with charcoal from a live model. Students are taught about proportion, the structure of the head and tonal values. Experiment with creating contrast between light and dark (chiaroscuro) to depict facial features. Suitable for all levels of experience.
Sat 3 Mar (Beginner)
10am – 3pm
£34
Suitable for 18+ years.
Click here to download the Portrait Drawing Information Sheet.