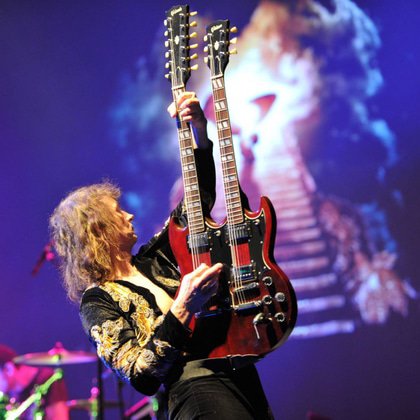 The Ultimate Rock Tribute Show!
As featured in the BBC TV documentary The Joy of the Guitar Riff, Purple Zeppelin are proud to pay tribute to Deep Purple and Led Zeppelin.
In a 'full on' show with costume changes, you'll hear more than 30 classic songs – basically the best bits, all of the time, as Purple Zeppelin take you back to the magic, the excitement and the sheer raw energy generated by those incredible musicians.

The accent is firmly on entertainment with Ritchie Blackmore's on stage antics, Jimmy Page's twin neck Guitar and Theremin, and a very special Violin Bow Solo!
Come and experience the excitement of Deep Purple and Led Zeppelin in one mesmerising show!
Courtyard Theatre
£18
Purple Zeppelin's Website.
@PurpleZeppelin1
@nordenfarm