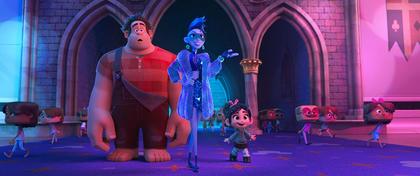 Dir: Phil Johnston, Rich Moore 2018 | 112 mins, US
Ralph and Vanellope must travel beyond Litwak's Arcade and into the expansive world of the internet in search of a missing part to save Sugar Rush. Along the way they encounter pop-up ads, high stakes online auctions, Disney princesses and online driving games.
WHY? The sequel to hit family film Wreck-It Ralph
Click here to read the full review.
£8 (£6 under 16s)
Family and Friends (4 people) £24