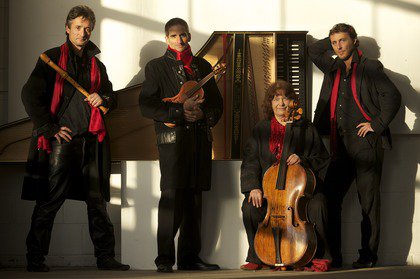 The famed baroque ensemble explores the connections – real and imagined – between gypsy musicians and the master composers of the 17th and 18th centuries.
Were early baroque maestri inspired by the insane virtuosity of the travelling gypsies of the time? And how might the music of Handel or Vivaldi sound in the hands of a gypsy band?
Piers Adams (recorder)
Adam Summerhayes (violin)
Angela East (cello)
David Wright (harpsichord)
WHY? Red Priest combines its trademark baroque dynamism with true gypsy mayhem!
Presented by Maidenhead Music Society.
Courtyard Theatre
£20