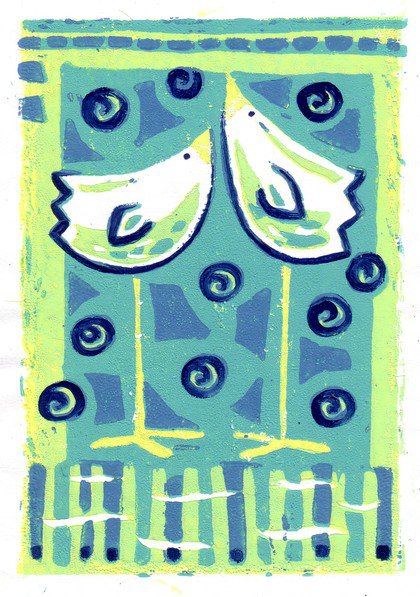 Led by Karen Carter
A two-week workshop designed to demystify the process of reduction lino-printing. There will be step-by-step demos covering initial planning and design, through cutting the plate to registration, inking and printing. Lots of individual help to ensure everyone goes home with a completed set of prints.
Please bring the below materials with you:
Photos/sketches as starting points (tutor will also have some images you can work from)
Drawing pencils, rubber, scissors,
Sketching paper for test prints
Kitchen roll/baby wipes
If you have your own lino cutting tools and rollers please feel free to bring them, however, the tutor will have all the necessary equipment for you to borrow during the workshop.
Suitable for all levels of experience
Suitable for 18+ years
Fri 10 and 17 Nov (2 day workshop)
10.30am – 3.30pm
£76 | £8 materials fee