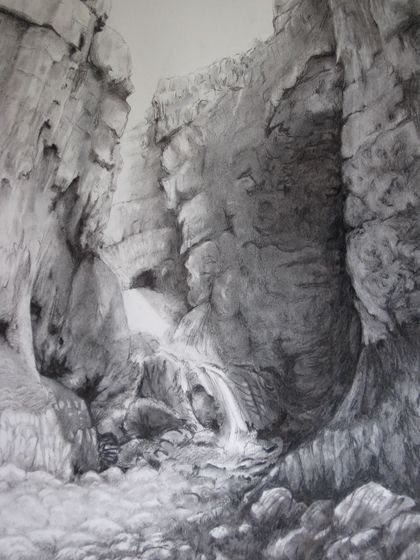 Led by Jo Hall.
Explore drawing spectacular scenery from the limestone pavements and waterfalls of Yorkshire to the rocky tors of Dartmoor in charcoal and pastel. Look at the structure of rock formations, how they are weathered by wind and water and how their appearance may be softened by vegetation.
Please bring own materials. Papers will be available at cost.
Tues 19 Jun – 17 Jul
10am – 1pm
£82.50 for 5 week course
Click here to download the Rocky Outcrops, Tumbling Water in Charcoal & Pastel Information Sheet.