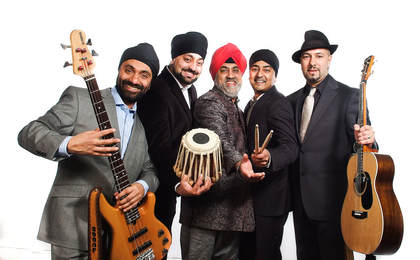 RSVP is spearheading the renaissance of live Bhangra in the UK, introducing Bhangra to mainstream audiences for the first time.
From massive stages at Glastonbury (8 years) and Womad (4 years), to concert venues across the UK and Europe, they're always guaranteed to get even the most reluctant on their feet, and leave audiences breathless with excitement.
Every show comes with an introduction to Bhangra dance - everyone's included with RSVP's emphasis on partying Punjabi style. With musicians wholly rooted in an authentic living tradition, yet unafraid to innovate, this is the ultimate celebratory Indian music.
Courtyard Theatre
£18
RSVP Bhangra's website
@nordenfarm