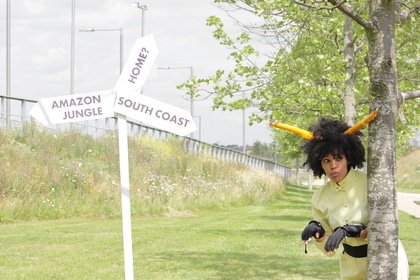 Space Rabbit's planet is destroyed by a meteorite, sending her hurtling towards Earth.
She lands outside a care home, frightened and alone. Inside is Rufus Longbottom. He is an elderly gentleman itching for one last adventure. The unlikely pair go on a journey to the ends of the earth in search of a place to call home.
Age guidance: 6+ years.
WHY? Songs, music and a bit of magic enchants audiences young and old alike
Studio
£10 (£8 Under 16s)
Family and Friends (4 people) £32
Tickets/seats are not required for children under 18 months who are happy to sit on laps.