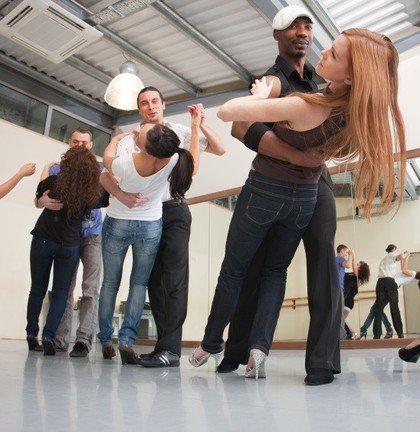 Led by SalsaStyle
Specialising for twenty years in providing individual attention to help you develop dance techniques and grow in confidence. SalsaStyle will ensure everyone feels welcome no matter what level.
Fridays
8 Sept - 13 Oct, exc 22 Sept (5 weeks)
20 Oct - 17 Nov (5 weeks)
24 Nov - 22 Dec (5 weeks)
8.15pm - 9.15pm
£12 per session I £50 for 5 weeks or £60 for 6 weeks
Don't forget to stay for the Salsa Social from 9.15pm - 10pm: stay after the class for a dance and drink!
Box Office closes at 8pm but online booking is still available.
Click here for more information about SalsaStyle.