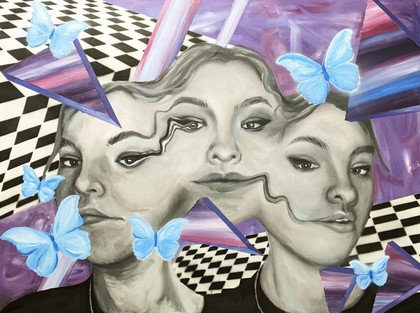 We are delighted to present the return of The Maidenhead Schools: Art, Design and Photography Exhibition showcasing the work made by the students from Maidenhead schools.
The exhibition will show a wealth of talent in a range of mediums from Altwood School and BCA College created during 2020 and 2021. The exhibition aims to unite Maidenhead schools and colleges by celebrating the creativity and talent of our local students.
This show is part of Farm Out, the flagship Norden Farm Arts Programme for schools funded by the Spoore, Merry & Rixman Foundation.
Artwork Credit: Bethany Slater, Altwood College, 2021
Thur 14 Oct - Wed 27 Oct
Opening Times: 5pm - 10pm
Free Entry