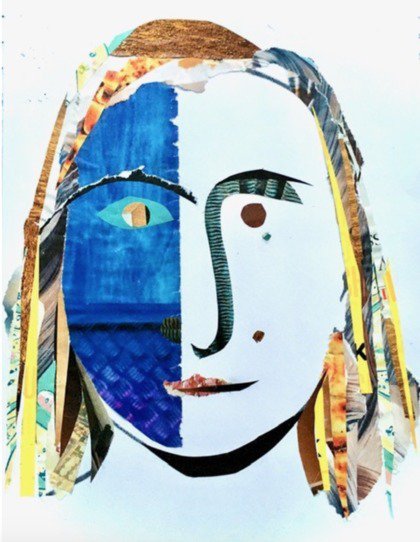 Led by Helen D Evans
The intention of this series of workshops is to encourage a sense of self-discovery by exploring your identity through the art of collage.
We will be doing some simple exercises so that you can consider aspects of yourself that you may like to incorporate within the collage.
Each week we will explore different techniques such as cutting, ripping, mosaic tiles, using old photos and consider how to use block colour and patterns. We will also be working on different features every week. Culminating in an abstracted self-portrait reflecting your true identity.
Participants to provide own materials (please see information sheet for more information).
Fri 22 Jan - 12 Feb
3.30pm - 4.30pm
£8 per session, £28 per 4 week course
Booking cut off time: 12pm on the day of the class
This class will continue to be online only while our doors are still closed due to lockdown.
Click here to download the information sheet.
---
How do our online classes work?
The classes will take place via a video stream on Zoom where you'll be able to use the camera and audio on your tablet, laptop or other device to see and hear the tutor and other participants.
You simply need to book on to your class or workshop of choice as normal by the cut off time. We'll then send you a booking confirmation email with a link to your session, password and a meeting ID.
If you'd like to learn more about joining a meeting on Zoom, click here for a handy guide.