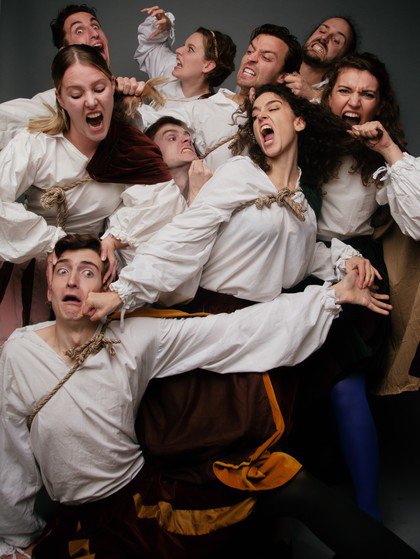 Presented by ShakeItUp Theatre.
Shakespeare hasn't written anything new for an age, so we thought we'd give him a hand...
Using his language, your audience suggestions, and our overactive imaginations, we create a brand-new Shakespeare play live on stage, complete with live music, songs and plenty of laughs. Join ShakeItUp for an evening of bard-based bedlam!
'Quick witted, inexhaustible and absolutely hysterical' ★★★★★ London Theatre Reviews
'Laugh out-loud hilarious... a great night out' ★★★★ Broadway World
'An authentic, if strange, work of Shakespeare' ★★★★ Upper-Circle
Studio
£16
ShakeItUp Theatre website.
@ShakeItUpImprov
@nordenfarm