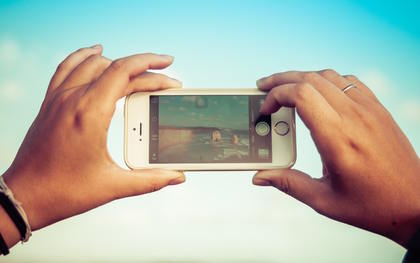 Led by Elena Garcia-Juan
Photography is bound up in the history of technological innovations, from the invention of the Daguerreotype to the digital revolution. Each new technological breakthrough has shifted the way we see and represent the world photographically.
Through the theme 'The Sunny Season', students will practice basic principles of photography, composition and lighting that you can apply to your smartphone/tablet device.
Whether capturing a landscape, portrait or closeup, students will capture the most beautiful aspects of Spring, leading into a little photography competition.
Participants will be encouraged to take part in group discussions throughout the course. At its heart, mobile photography is about fun. The joy of having a camera available at those moments you want to keep, is what it's all about.
Thur 15 Apr - 6 May
10.30am - 12.30pm
£64 per 4 week course
Booking cut off time: 9am on the day of the session
Click here to download the information sheet.
---
How do our online classes work?
The classes will take place via a video stream on Zoom where you'll be able to use the camera and audio on your tablet, laptop or other device to see and hear the tutor and other participants.
You simply need to book on to your class or workshop of choice as normal by the cut off time. We'll then send you a booking confirmation email with a link to your session, password and a meeting ID.
If you'd like to learn more about joining a meeting on Zoom, click here for a handy guide.