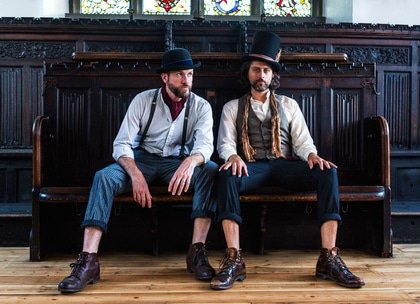 Son of Town Hall are Ben Parker from London and David Berkeley from New Mexico.
The musical duo create a world that transcends time and space. The show is three-parts concert, one-part theatre. Complete with Victorian-era outfits, meditations about the sea and songs that beg you to sing along.
WHY? 'Think Simon & Garfunkel lost at sea, and you get a sense of the mythic world at play here' Philadelphia Inquirer
Studio
£14 (£12 concessions)
---
We have been informed that the M4 will be closed in both directions over the weekend of 15-18 November 2019 between junctions 6 to 8/9. The closure will be start at 8pm Friday 15 November and the motorway will reopen by 6am on Monday 18 November 2019. Click here for further details.