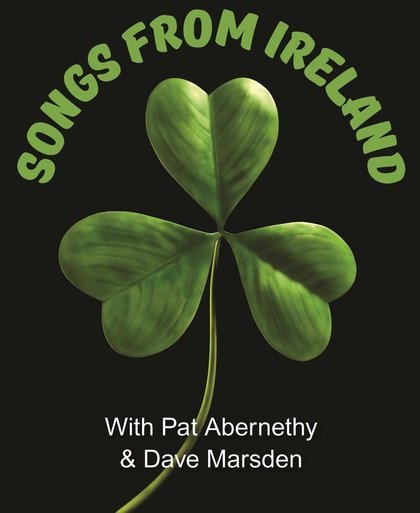 Pat Abernethy and Dave Marsden return to their Irish roots for this intimate, musical evening - Pat from Belfast and Dave from Dublin.
The songs will reflect the Irish spirit in its many forms - nostalgia, romance, emigration, politics, sentimentality, loss, regret, humour etc.
Between songs you will be regaled with stories from their years of living and working in Ireland.
Expect to hear songs from Tommy Makem, Mary Black, The Fureys , Bagatelle, Shane McGowan, Phil Coulter, Christie Hennessy, Christy Moore, Dolores Keane, Van Morrison, Val Doonican and more
'Almost brilliant' Irish Times
'An exceptional gift' Scotsman
'Masterful' Time Out
'Convincing and powerful' The Times
Studio
£15