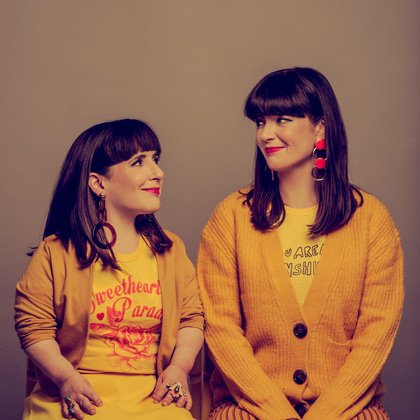 House presents Bunny with
Lisa and Rachael want to make a show, but there's a problem: they don't have any ideas. So, who do they turn to? The Great British Public of course!

They make a pact. They'll go onto the streets, interview people, and whatever story the public come up with – that will be the show. No backing out, no changing what they don't like. Deal.

Still No Idea is Lisa and Rachael's quest: a mischievous look at two friends searching for drama, action, and a story to tell. Part-verbatim theatre, part-confession, part-comedy sketch show with a bit of singing and dancing thrown in. Turns out getting the public to write your story is quite an adventure.
WHY? 'Hilarious, clever and vital viewing' ★★★★ The Stage
'Combines comedy, honesty and protest to distinctive effect' ★★★★ The Guardian
'Pin sharp, provocative and hugely entertaining' ★★★★ The Times on No Idea
This is a Relaxed performance.
Age Guidance 14+ years.
Studio
£14 (£12 RBWM Advantage Card holders)
Advantage Card holder tickets can be booked online using the code ADVANTAGE and entering you advantage card number when prompted.
Presented by House with Bunny