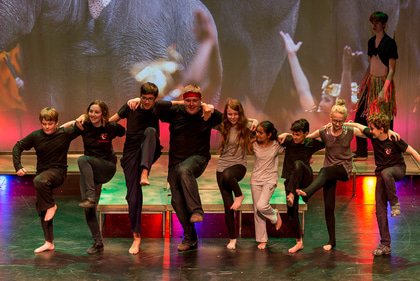 Led by Troublemaker Theatre
Create an entire show from idea to performance. Experience all aspects of theatre, from lighting to stage blocking to acting with the help of professional directors.
This year's showcase will be titled 'How I got to be so old and not yet rule the world'
Across the week students will create a brand new show by weaving their past experiences with those of the other participants to create a unique autobiographical performance that reflects the group and their future paths.
Ages suitability: 10 – 16 years.
Mon 19 – Fri 23 Aug
10am – 4pm (6pm Fri)
£115 (£110 Advantage Card holders)
Advantage Card holder tickets can be booked online using the code ADVANTAGE and entering your advantage card number when prompted.