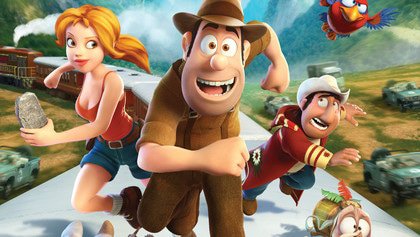 Dir: Enrique Gato 2022 | 89 mins
Accident prone Tad longs to be accepted by his fellow archaeologists as one of them. But he always ends up making a mess.
When he mistakenly destroys a sarcophagus, he unleashes a spell that endangers the lives of his friends Mummy, Jeff and Belzoni.
With everyone against him and only helped by Sara, Tad embarks on a flight full of adventures. It will take him from Mexico to Chicago and from Paris to Egypt, to find a way to end the mummy's curse.
School Holiday Family Screenings
£9 | £7 under 16s
Family & Friends (4 people) £28
Relaxed screening
The screening on Wed 26 Oct at 11am is Relaxed - everyone is welcome to join us for this friendly format. The lights are kept on low and the audience are free to move around, make noise or come in and out of the theatre as needed.