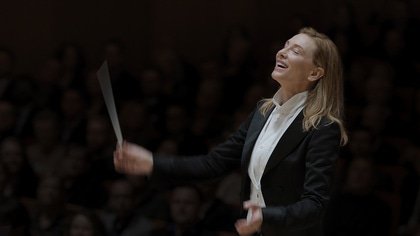 Dir: Todd Field 2022 | 158 mins
Cate Blanchett stars as Lydia Tár, an iconic pianist, composer and conductor.
She is the very first female director of a major German orchestra and widely considered one of the greatest living composer-conductors.
A chilling examination of the changing nature of power, its impact and durability in our modern world.
'Cate Blanchett dazzles as monstrous maestro' ★★★★★ Guardian
'Cate Blanchett is on top form as a conductor who experiences a swift fall from grace in Todd Fields' piercing psychodrama' ★★★★★ Little White Lies
'It's a phenomenal picture, supported by top-tier crew' ★★★★★ Observer