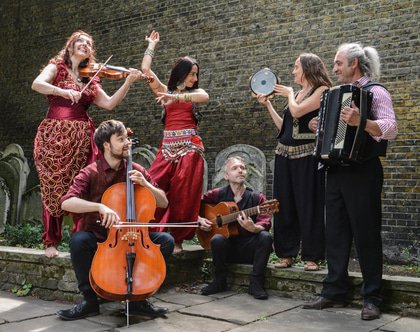 Created and led by Gundula Stojanova Gruen, performed with her ensemble Tatcho Drom and dancer Linda Toteva Gjorgiva.
The show tells the stories Gundula experienced amongst Romany people, Macedonians, Albanians and others.
Tatcho Drom performs pieces which Gundula learned along the way. The musical arrangements and choreography reflect her encounters with incredible musicians and reflects the bright and the dark energies of the country.
WHY? A vibrant and soulful music and dance show
Studio
£14, £12 Advantage Card holders