T
D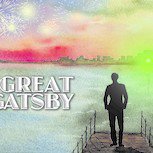 The Great Gatsby
It was The Jazz Age. The parties bigger... the pace faster.
An age of mystery and excess. Where does Gatsby come from? Why does he open his mansion to extravagant parties where even his guests do not know him? It's a source of rumour and gossip. Who is Gatsby?
WHY 'A beautifully crafted interpretation of the 1925 novel' London Free Press
Courtyard Theatre
£16 (£14 conc)
Presented by Maidenhead Drama Guild.
Join the Maidenhead Drama Guild mailing list
Join the MDG mailing list here to be kept up-to-date with their latest Box Office information.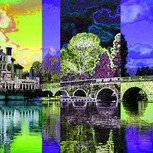 The Arts Society Maidenhead provides an exciting programme of monthly lectures on the third Monday of the month, covering a wide range of subjects.
The speakers are all engaging communicators, who excel in their field. The Society offers enjoyable opportunities to discover and support the arts of yesterday, today and tomorrow. Come along to make new friends in convivial surroundings.
To enquire about membership or to attend a lecture as a guest, please email maidenhead@theartssociety.org
Mon 15 Jan - Andrew Davies - English Fairs, Markets and Shops
Mon 19 Feb - Valerie Woodgate - The Mysterious World of Salvador Dali
Mon 19 March - Mark Hill – Undressing Antiques
Mon 16 April - John Ericson – Norman Rockwell, Great American Artist, or Mere Illustrator?
Mon 21 May - Sarah Lenton – Opera, The Melting Pot of Culture
Mon 18 June - Dick Bolton – Gardens Great and Small
Mon 17 Sept - Steve Kershaw – The Elgin Marbles
Mon 15 Oct - Malcolm Kenwood – The Fine Art of Crime, Fakes and Forgeries
If you are already a member, you can also pre-book a lunch meal deal for your next lecture, please click here for more information.
M
T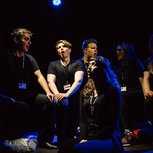 This is Us
Join BCA as they present their 'best of' compilation of a year's work that includes musical theatre, pop music, sketches and dance including contemporary, tap and jazz.
WHY? An evening of music, dance, song and drama showcasing the aspirations of our talented young performers
Courtyard Theatre
£8