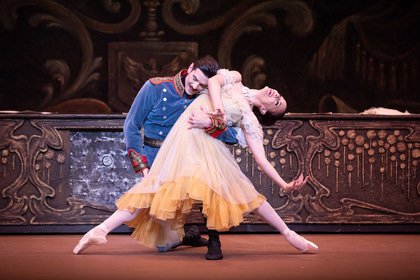 114 mins
Created especially for The Australian Ballet and captured live at the Sydney Opera House. Based on the beloved operetta, this lively tale is set in the ballrooms and salons of Belle Époque Paris. Expect enough tangled affairs, narrow misses and jealous lovers to fuel a French farce.
'The Merry Widow is a real crowd pleaser' Dance Australia
Click here to read the full review.
WHY? A laugh-along favourite with hum-along melodies and its heart on its sleeve
£15