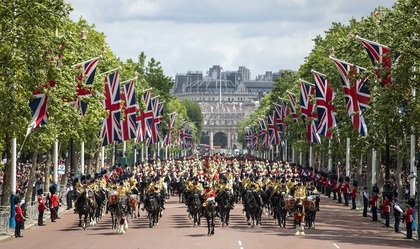 An open rehearsal from the 42 piece Mounted Band of the Household Cavalry. Watch the band rehearse for upcoming engagements.
The Band of the Household Cavalry is a British Army band which ceremonially serves the Household Cavalry Mounted Regiment. The HCMR Band is the largest symphonic wind band in the British Army.
This is a free event but donations to the Norden Farm Centre Trust are welcomed, these can be made during the basket process.
Thursday 6 October
11.30am – 12.30pm
Please note that this date is subject to change.