O
M
C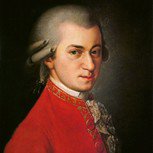 St John's Ensemble plays Mozart (livestream)
A live streamed event from Norden Farm.
John Cook (clarinet)
Ron Colyer (violin)
Susan Black (viola)
Paul Cox (cello)
Nigel Wilkinson (piano)
with Miriam Allan (soprano)
Violin Sonata in E flat, K.302
Der Zauberer; An Chloe: Abendemfindung an Laura
Trio in E flat, K.498 (Kegelstatt)
Violin Sonata in E minor, K.304
Exsultate jubilate, K.165
Piano Quartet in G minor, K.478
St John's Ensemble is delighted to resume performances at Norden Farm with a programme of much loved works by Mozart, including the effortlessly lyrical Kegelstatt Trio featuring clarinet and viola, and the dramatic and intense G minor Piano Quartet. Leading early music specialist Miriam Allan makes a welcome return to Norden Farm, (she last appeared here as Queen of the Night in Magic Flute in 2017).
The programme will be introduced from the stage by the performers.
Live streamed via the Norden Farm website
£15 per household
Booking cut off time: Thursday 16 July 5pm
Running time approximately 45 minutes, 10 minute interval, 45 minutes
O
M
C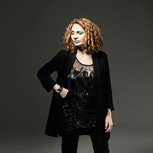 Joanna MacGregor - piano (livestream)
A live streamed event from Norden Farm.
Rameau Le Rappel des Oiseaux
Couperin Les Fauvettes Plaintives
Ravel Oiseaux Tristes
Rameau La Poule
Bach French Suite no.5
Nina Simone Little Girl Blue, Good Bait
Three Brazilian Songs Canto Triste, Insensatez, Canto de Ossanha
Satie Gnossiennes Nos. 1, 3 and 5
Piazzolla Five Tangos

It is always a pleasure to welcome back Joanna MacGregor, a long-term supporter of Norden Farm, who was recently appointed CBE for her wide-ranging services to music. Her brilliantly devised programme takes us through a kaleidoscope of French pieces, dance music by Bach at his most radiant and a colourful array of Latin American music.
Joanna will introduce the programme from the Courtyard stage. Sit back and enjoy!

Live streamed via the Norden Farm website
£15 per household
Booking cut off time: Tuesday 11 August 5pm
Running time approximately 45 minutes, 10 minute interval, 45 minutes