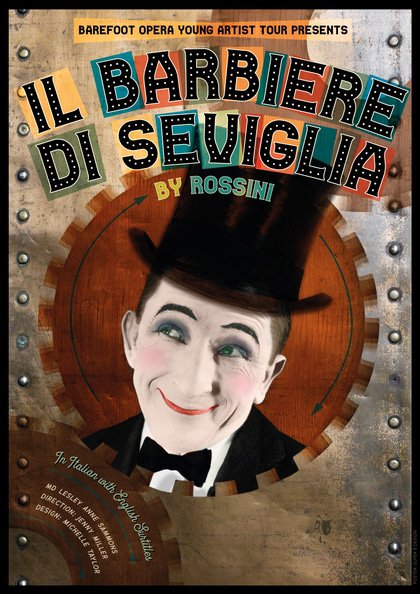 Maidenhead Music Society presents Barefoot Opera's production of The Barber of Seville, directed by Jenny Miller.
Barefoot Opera bring their inventive, exuberant ensemble style to Rossini's comic masterpiece. Sung in Italian with English surtitles, fully staged and with the 'Barefoot Band' led by Lesley Anne Sammons, the young singers will delight you with their style and enthusiasm.
Rossini's music has been compared to 'the best champagne', so come along to indulge in the bubbles and enjoy the comedy, as Rosina tries to manoeuvre her way out of her scheming guardian's advances and into the arms of a gorgeous young Count.
WHY? New opera singers impress with their talents / New opera singers impress in Rossini's comic masterpiece
Courtyard Theatre
£17, MMS members £12
£5 Under 18s or up to two free with an adult ticket
Presented by Maidenhead Music Society.