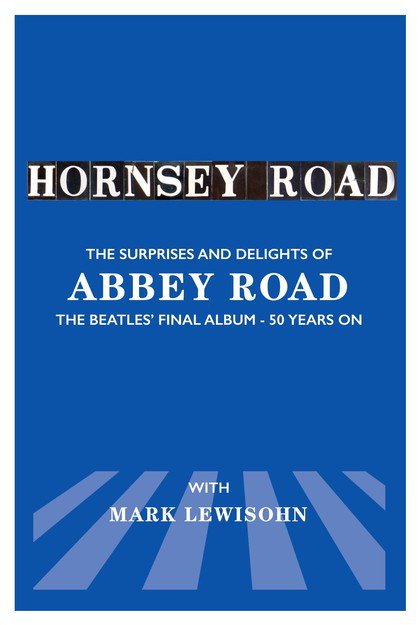 The surprises and delights of Abbey Road, the Beatles' final album – 50 years on.
September 2019 is the golden anniversary of the Beatles' multi-platinum album Abbey Road – the last work they recorded before their seismic breakup. It was both the end of the Sixties and the end of the greatest band of all time.
To hail this anniversary, world's leading Beatles historian Mark Lewisohn is touring a theatre show of illumination, intrigue and surprises in a fast-moving and smart illustrated history of our forever national-heroes the Beatles, their brilliant album Abbey Road, and other major events of that extraordinary year 1969.
Mark Lewisohn has the world's greatest archive of Beatles stuff, harvested over 40+ years of unrivalled deep access to archives and public and private collections. He will be showing audiences a stunning array of strong and relevant content, with rare music, photos, films and choice memorabilia. Audiences (even superfans) will see and hear things they didn't know existed.
Why? Exploring the surprises and delights of Abbey Road, the Beatles' final album - 50 years on
Courtyard Theatre
£20