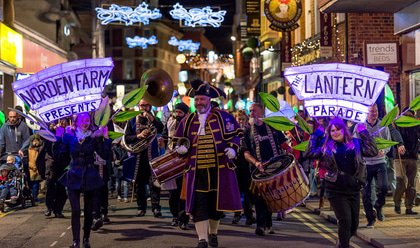 Down On The Farm
Celebrate 10 years of Maidenhead's Community Lantern Parade!
The Carnival of the Animals Lantern Parade returns to illuminate Maidenhead on Saturday 8 December! Featuring live music and entertainment, street food, licenced bar and hot drinks. Free to attend and open to all! And you don't need a lantern to take part - just come down and celebrate with the community.
Get involved at our Lantern Making workshops, running throughout November and December.
Create an animal inspired lantern by weaving and decorating willow. Our expert lantern makers will guide you through the process and you will have a lantern ready to illuminate at the parade.
Workshops are £4 per person.