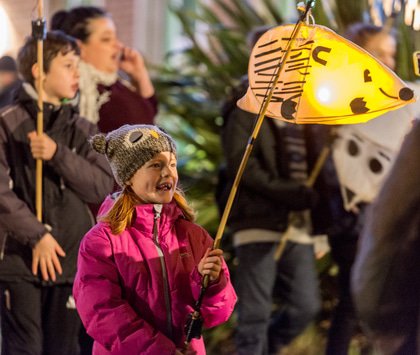 The Lantern Parade is BACK – just not as you know it!
For over 10 years, Norden Farm has thrown light onto Maidenhead High Street as part of the annual Lantern Parade, and we can't let Covid extinguish the magical lanterns.
Our 2020 Lantern Trail is a covid-friendly community project which will illuminate Maidenhead following a dark year. Keep an eye on this page and our social media channels for announcements about locations and our Lantern Trail map.
You can also get involved with our online on-demand Lantern Making Workshops - so that you can get creative and make your very own lantern to illuminate your way on the trail. Find out more and purchase your Lantern Making Kit here.
Saturday 5 - Saturday 12 December
Maidenhead Town Centre
Free Event