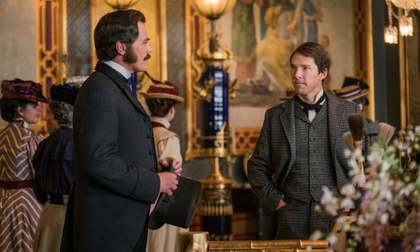 Dir: Alfonso Gomez-Rejon 2017 107 mins, US
The epic story of the cut-throat competition between the greatest inventors of the industrial age over whose electrical system would power the new century. Edison dazzles the world by lighting Manhattan. But Westinghouse has seen fatal flaws in Edison's direct current design - igniting a war of currents.
WHY? Starring Benedict Cumberbatch, Michael Shannon and Tuppence Middleton
Courtyard Theatre
£10.50 (£9.50 conc)
Special Ticket Offer
£9 (£8 conc) tickets when you book for three films at the same time. Offer excludes event cinema screenings.