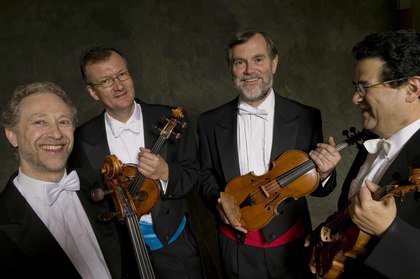 The Endellion String Quartet is renowned as one of the finest quartets in the world.
Haydn Op. 20, no. 6
Puccini I Crisantemi
Janáček String Quartet no 1
Smetana. String Quartet no 1
A firm favourite with Maidenhead audiences, they were formed forty years ago. Help celebrate this glorious anniversary and enjoy the Endellion's unique sound.
WHY? A great opportunity to hear one of the finest string quartets in the world
Courtyard Theatre
£20