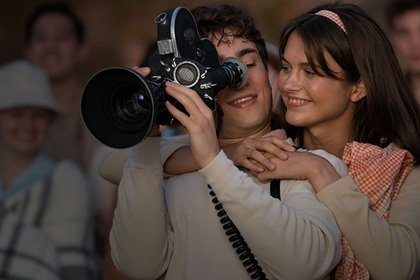 Dir: Steven Spielberg 2022 | 151 mins
In post WWII America, young Sammy Fabelman falls in love with movies and starts to make his own. When he discovers a shattering family secret, film making becomes his solace.
This deeply personal portrait of 20th century American childhood is inspired by Steven Spielberg's own upbringing. It's a coming-of-age story and exploration of the power of movies to help us see the truth about each other and ourselves.
'This moving portrait of the celebrated filmmaker is more inquisitive than it is celebratory' ★★★★ Independent
'Spielberg's period drama evokes wonder' ★★★★★ Total Film
'It's a beautiful, tender and emotionally complex film, one which pays tribute to Spielberg's parents but also ensures their humanity through their flaws and failings' ★★★★ news.com
'Looking back with adult eyes, Spielberg sees his parents with all their flaws, yet infuses the film with warmth, understanding and love' BBC