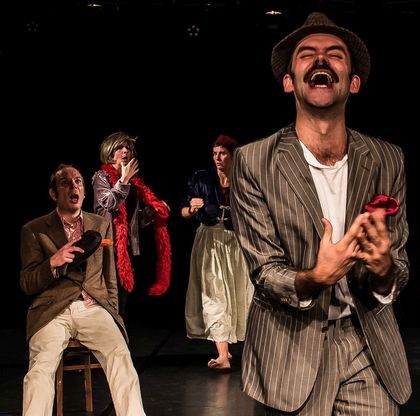 Presented by Shifting Sands.
The Mayor of a small town is in a cold sweat. News has reached him of an imminent investigation by a high-ranking government official who is travelling incognito – The Government Inspector!
The town's officials are thrown into a panicked frenzy. They waste no time to cover up the misdirected contracts, misuse of public money, the bribes, fiddled expenses, abuses of office… corruption that has been going on for years!
Matters spiral hysterically out of control when they believe that a stranger in the town is the real Government Inspector.
The Government Inspector written in 1835 by Gogol is an hilarious satire about corruption in a world where, increasingly desperate to hide their wrongdoings and keep the supposed Government Inspector happy, everyone loses their moral compass.
WHY? An updated version Gogol's classic satire - faithful to the themes of the original. Expect engaging, accessible, exhilarating theatre
Studio
£15, £13 Supporters