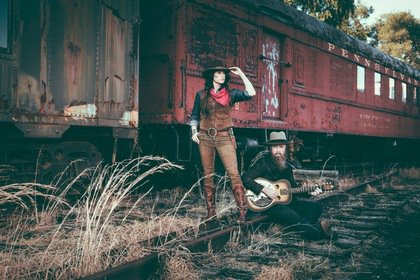 A dynamic Americana duo who've married their love of adventure with a desire to build on foundations laid by their musical predecessors.
Alyssa and Doug Graham draw on the deep, recurring sources of American folk culture. Their music is inspired by railroad and river journeys. Doug's masterful resonator slide-work and harmonies fuel Alyssa's locomotive voice and acoustic guitar chords.
Supported by their 4 piece band in a stripped back set.
WHY? 'Real emotive, powerful lyrics that make your hairs on your arms stick up' Fatea Records
Studio
£14 (£12 conc)