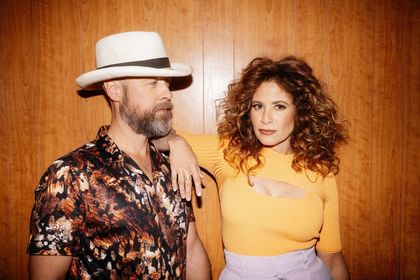 The Grahams are New York grown, Nashville based Alyssa and Doug Graham.
As kids in the Jersey suburbs, they snuck into NYC to hear their favourite bands play, and have been performing together ever since. With their own unique brand of nostalgia-inducing alt pop, their music features nods to Americana, emotional and rebellious lyrics and mesmerising vocals.
A multi media performance with a 30 minute documentary film Searching The Milky Way, to proceed a live performance. The film was shot by New York filmmakers Natalie Brasington and David Johnson during The Grahams' motorcycle adventure across the legendary Route 66.

The performance will be a combination of songs from The Grahams latest album Kids Like Us and their new EP, Sha La La.
Studio
£15 | £13 conc