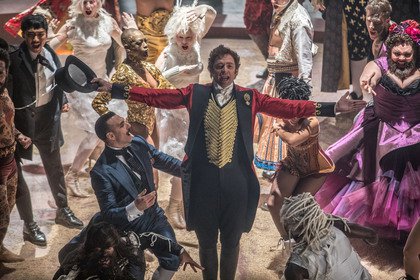 Dir: Michael Gracey 2018, 102 mins, US
Sing along to all of the spectacular musical's smash-hit songs. The film follows a visionary who rose from nothing to create a worldwide sensation. A bold and original musical that celebrates the birth of show business. Inspired by the ambition and imagination of P.T. Barnum.
WHY? Featuring an all-star cast including Hugh Jackman, Zac Efron and Michelle Williams
'A wholesomely enraptured musical about the life of P.T. Barnum' Variety
Click here to read the full review.
£10.50 (£9.50 conc)

Special Ticket Offer)
£9 (£8 conc) tickets when you book for three films at the same time. Offer excludes event cinema screenings.