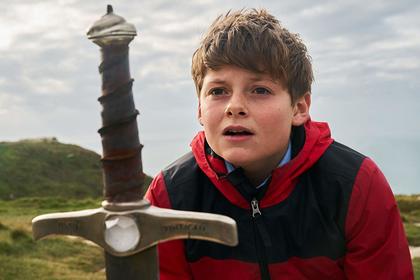 Dir: Joe Cornish 2019 | 120 mins, UK/US
Alex thinks he's just another nobody, until he stumbles upon the mythical Sword in the Stone, Excalibur. Now, he must unite his friends and enemies into a band of knights. Together with the legendary wizard Merlin, they must take on the wicked enchantress Morgana.
WHY? Old school magic meets the modern world in this epic adventure
'The characters are a delight, the action sequences thrum with invention, and when it's funny, it's very funny indeed' ★★★★ Empire
Click here to view the full review.
This event is part of Quest Family Fest 2019. Join us to navigate your way through 2 weeks of creative adventures.
£8 (£6 under 16s)
Family and Friends (4 people) £24
Click here to learn all about The Quest. Collect stamps this school holiday to become the Ultimate Explorer.