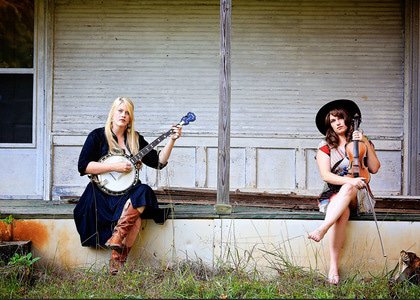 Live music from the rolling hills of the Bluegrass and the foothills of the Appalachians.
Kentucky country folk duo Montana Hobbs and Linda Jean Stokley are two exceptionally talented young women who will be bringing the folk music of Kentucky to these shores this Spring.
Having been the first women to graduate their state university's degree programme in Traditional 'Hillbilly' Music, The Local Honeys have gone on to win various songwriting accolades, among them the Chris Austin Songwriting Award from MerleFest.
Their debut album Little Girls Actin' Like Men includes both traditional and original songs and showcases the Honeys ability to tear into hard-driving fiddle tunes, sing the high lonesome sound and tell a damn good story.
WHY? 'The Local Honeys play traditional music with sass and fire' Kentucky Herald Leader
Studio
£14 (£12 conc)