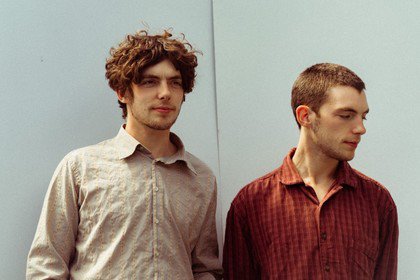 24 year old twins Brandon and Ashley Watson are The Ocelots.
Formerly based in Ireland, now in Leipzig, Germany, the brothers have crafted their songwriting and musical experience together to produce a forceful blend of rich harmonies and bare, raw acoustic folk. Their music perfectly embodies the breezy effortlessness of early Bob Dylan, and Simon & Garfunkel.
The Ocelots have toured extensively with international acts such as Jack Johnson (with whom they played to an audience of 5000), Felix Rebil (The Cat Empire), Isaac Gracie, Kim Churchill, as well as performing with well-known Irish artists such as Glen Hansard and Hudson Taylor. They've appeared at festivals such as Philadelphia Folk Festival, Tollwood and Electric Picnic. The Ocelots live set combines all that is great about folk music, so come and be charmed by the charismatic duo.
Studio
£15
The Ocelots Website.
@theocelotsmusic
@nordenfarm