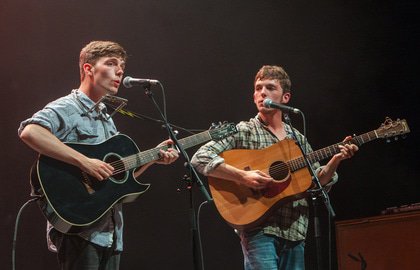 The Ocelots are twins Ashley and Brandon Watson.
They formed during school and started writing their own music pursuing the direction of Bob Dylan and Simon & Garfunkel's folk sensibilities. They finished school and backpacked around Europe, playing shows and street-performing wherever they could.
In 2017 they released their first EP Till We Get There which hit 1.7 million online streams. In the next three years, backpacking became extensive touring, headlining shows and festivals all over Europe and Australia.
The Ocelots claim inspiration in their music from Paul Simon, Midlake, Cormac McCarthy, Fionn Regan, The La's, Kings of Convenience and The Shins.
Studio
£16
The Ocelots Website
@theocelotsmusic
@nordenfarm