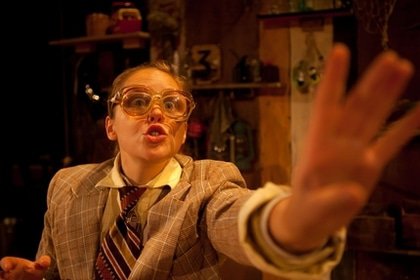 When impoverished pearl diver Kino finds the 'pearl of the world' he believes his family's life will be transformed forever.
Seduced by the pearl's beauty and promise of riches, he is blind to the danger of having something that everyone else wants. Instead of bringing hope, the pearl leads Kino and his family down a dark and dangerous path.
WHY? 'An imaginative joy to behold' The Scotsman
This event is on sale to Friends and Bronze, Silver & Gold Members until Friday 18 July.
The Pearl Trailer from Dumbshow on Vimeo.
www.twitter.com/DumbshowTheatre www.twitter.com/nordenfarm
http://www.dumbshow.org/shows/pearl