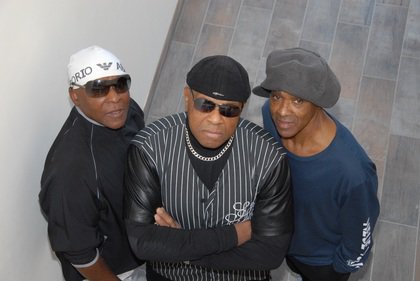 Multi-million selling soul band The Real Thing are ready to give their much loved disco inspired hits a new lease of life with an extensive UK tour.
Featuring the group's three original vocalists Eddie Amoo, Chris Amoo and Dave Smith, along with their 5-piece band, the trio deliver a funky in your face show with a strong retro flavour with the band's classic songs mixed with contemporary grooves.
Celebrating the 40th anniversary of their debut hit single You to Me Are Everything, the Liverpool based trio boast three million selling hit singles including Can't Get by Without You, Whenever You Want My Love and Can You Feel the Force, making them the UK's best-selling groups of the late 70s.
WHY? Hear all the hits plus some fantastic covers such as Ladies Night, Celebration, Good Times, and Ain't no Stopping Us Now
Courtyard Theatre
£22.50