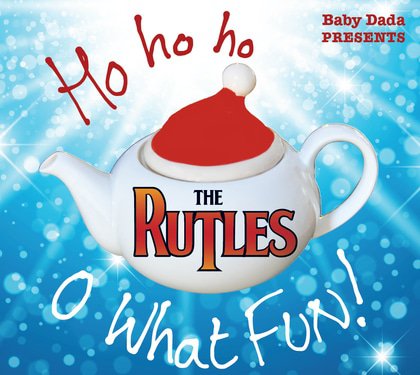 The 'legendary' Rutles have somehow magically and mysteriously transformed into even more of a Tribute Band's Tribute - who do their own songs - Band.
Now with Special Guest Elliott 'Still Reelin' Randall – a legend in his own right – pickin' and a-noodlin' with 'Rutlin' Ken Thornton, new boys Phil Jackson (keyboards) and Jay Goodrich (bass) - bringing the average age down to a little over 30 - along with original 'heritage acts' John Halsey (aka Barry Wom) on drums and Neil Innes (aka Ron Nasty) on piano and vocals - pushing it all the way back up to well over 60 - it can only add up to just one thing - party time!
WHY? 'You'll never see so many happy people in one room' Twitter
'Neil Innes' Beatles pastiche band is a spoof crafted with rare affection' ★★★★ The Guardian
Click here to read the full review.
'A parody act, with a rock family tree tracing back to 1975 and a back catalogue that most modern bands would die for' ★★★★ The Telegraph
Click here to read the full review.
'Songs such as Questionnaire, Joe Public Shangri-La and Eine Kleine Middle Klasse Music sounded fantastic live and carried real emotion' ★★★★ Birmingham Mail
Click here to read the full review.
Click here to go to The Rutles website.
Click here to take a quiz about The Rutles.
Tickets: £16 in advance, £18 on the door. Offer applied in basket.