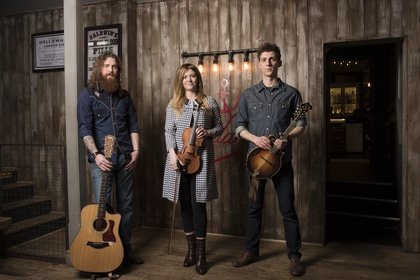 The Shackleton Trio are Georgia Shackleton (fiddle, vocals), Aaren Bennett (guitar) and Nic Zuppardi (mandolin).
Their self-penned material blends seamlessly with their imaginative yet authentic re-workings of traditional folk standards. They are influenced by British, American and Scandinavian folk traditions - with a regional twist from the group's native East Anglia.
WHY? A highly original and energetic musical force just as likely to move you to tears as to move you to your feet
Studio
£14, £12 Advantage Card holders
Advantage Card holder tickets can be booked online using the code ADVANTAGE and entering your advantage card number when prompted.